Driving School Southend
---
Meet Andrew Davies who teaches in the Southend postcode SS1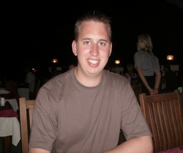 Andrew is one of our driving instructors here at Karen's
Driving School
. Andrew cover's
Southend
, Westcliff, Southchurch, Shoeburyness, Thorpe Bay, Rochford, Hockley, Rayleigh and surrounding areas.
Andrew has been a fully qualified driving instructor for just over 3 years.
Andrews interests are cars and lorries, he loves spotting the famous Eddie Stobart lorries while he is on the road. He also helps to organise charity events and volunteers in his spare time for the
Southend
University Hospitals Bosom Pal's Appeal helping to raise funds for breast cancer as this charity is close to his heart.
Andrews trained to become a driving instructor with Karen's
Driving School Southend
and was taught to work together as a team , becoming involved in all areas of driver training and actively promoting our Driving Schools aim to "save lives on our roads", by teaching our students Safe Driving is for Life and offering driving lessons to the highest standard possible. This is reflected in Andrews students high pass rate.
Andrew also manages his personal and professional development by keeping up to date with the DSA and Transport office. He also attends internal instructor training to ensure that he provides the best possible teaching experience for his pupils.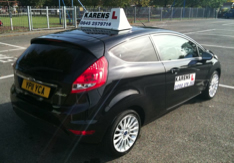 Andrews Case Study: Last year a high profile accident involving a 14 year old school girl from the Southend area, was killed after a young driver (17) who had only just passed his test, mowed down 30 teenagers on their way home from a birthday party. This accident had a big impact on the community and I wanted to make sure my pupils understand the importance of safe driving by ensuring that they were not only ready for their driving test but also more then competent to go it alone after passing their test.
There is nothing more irritating then hearing someone say, now you have passed your test you'll learn how to really drive. My pupils are fully prepared for the roads before their tests as well as all of Karen's
Driving School Southend
students!
Andrew Davis
Karens School Of Motoring's
Driving School in Southend
Make a booking
Further Reading:
Driving School Brentwood
So who is worried about a driving test?
COMMENTS