Driving Test Basildon Testimonials
---
Karen's driving school would like to congratulate our 'passed' pupils and are pleased to share honest testimonials about learning to drive and what it means to pass a driving test, from genuine pupil's that have taken their test at
Basildon test centre
.
These
testimonials
are the voices of pleased customers - Most satisfied clients that were happy to spend a few minutes providing us with a valuable insight into their memories of learning to drive.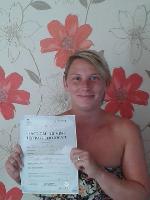 Louisa Hopkinson
A big thank you to mark for all his help in getting me to pass my driving test yesterday thank you very much.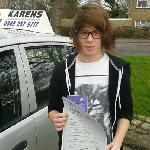 Scott Anderson
Thanks for helping me pass Steve. Really helped me to learn how to drive and kept me motivated. Would recommend the driving school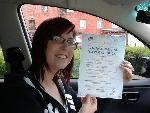 Megan
Thank you for helping me pass today.this now helps me for my new job and can get there ok. Thank you for all your help and support.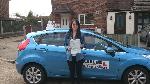 Danielle Winter
Mark is a great instructor a big thank you to him for helping me to pass my test first time, I really enjoyed my lessons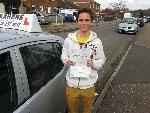 Adam Richer
Really happy to have passed first time. Would highly reccommend the school and Steve. The mock that he got me to do was really helpful and i think that it made me ready for the real thing.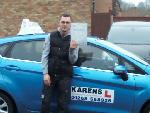 Steven Hamilton
Mark is a great guy really helpful when you are stuck with a manoeurve or something you dont understand. Really polite understanding and a great instructor.
No Comments posted yet