Learner drivers pass in Tilbury
---
What does it means to pass a driving test at
Tilbury test centre
? Karen's driving school would like to congratulate our 'passed' pupils and are pleased to share honest testimonials about learning to drive from genuine pupil's that have taken their test .
These
testimonials
are the voices of pleased customers - Most satisfied clients that were happy to spend a few minutes providing us with a valuable insight into their memories of learning to drive.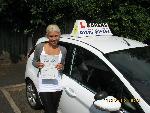 Rachael Hammant
I was very happy with Steve's teaching and he was very patient - enough to get me through my test at first attempt. Thank you millions!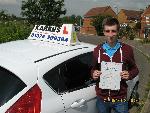 Tom Harvey
A big "thank you" to Steve. He is an excellent driving instructor and I will happily recommend him to anyone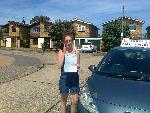 Rebbeca Terry
Karen's were always punctual and patient, helping me to become a confident and safe driver. Thank you so much for helping me, you area diamond and thanks for putting up with me.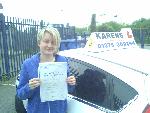 Paige Young
After previous instructors, I changed to Steve on recommendation and I'm so happy that I did. I have really enjoyed learning with Steve and have just passed my test at first attempt. Thanks again.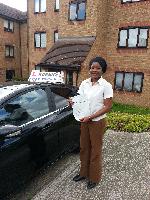 Bridget Farinto
Thank you very much David for your help on roundabouts and manoeuvres, I found them particularly difficult to comprehend, you showed an easy way, thank you & bless you. Pleasure Bridget, you showed me a way of explaining the turning of the wheel in reversing, I thank you.
To make it easier to pass a driving test in Tilbury, Karen's Driving school see the
mock driving test
as a perfect conclusion to a student's driver training.
No Comments posted yet