Learning to Drive Testimonials Hornchurch
---
Karen's driving school would like to congratulate our 'passed' pupils and are pleased to share honest testimonials about learning to drive and what it means to pass a driving test, from genuine pupil's that live in the Romford and Hornchurch areas.
These
testimonials
are the voices of pleased customers - Most satisfied clients that were happy to spend a few minutes providing us with a valuable insight into their memories of learning to drive.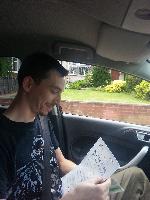 Eddie
Thanks to David Mackie for his assistance in helping me achieve this goal. Thanks to his humour and patience in making it easy to pass this test.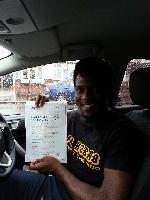 Temitope Olasanoye
Thanks to David Mackie for his assistance and explaining thoroughly how to drive well, not just on test, but for lifetime, use of mirrors are essential, saved my life.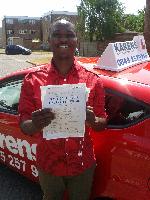 Ben Coffie
I am so amazed at how driving can be made so, so, so easy thanks to Dave (West). I have had three tests and this was my fourth one. I have also had two other driving instructors and over 40 lessons and I nearly gave up. But with only 8 hours I felt so confident with Dave and here is the result. I PASSED! Thank you Dave.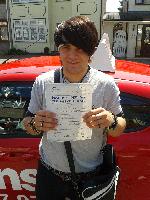 George Kiernan
The lessons are highly useful and productive whilst maintaining a light hearted and friendly atmosphere. Dave (West) is skilled at his craft. I would reccomend both Dave and the school to friends and family. My time spent with Dave whilst learning to drive has been enjoyable and I'm beyond satisfied with the service I was provided. Dave is an instructing God!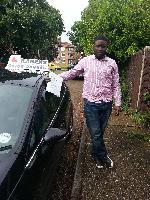 Edmund Asare
Thanks to David Mackie for his continuing support and help in passing my driving test on my first time, so glad I passed.
Polly Cunningham
I can't recommend
David West
enough. His help meant everything and he really encouraged me to just go for it.
No Comments posted yet