Shake up of the driving test could see a satnav manoeuvre added
---
Is this the end of the three point turn? This week the Government announced the possible biggest shake up of the driving test in 20 years.
In an attempt to 'better reflect real life driving', the famous
three point turn
is reported to be scrapped and replaced with more practical manoeuvres, such as reversing out of a parking place and rejoining a flow of traffic.
Plus, learners could be asked to follow directions on a Sat Nav as part of a radically revised practical exam.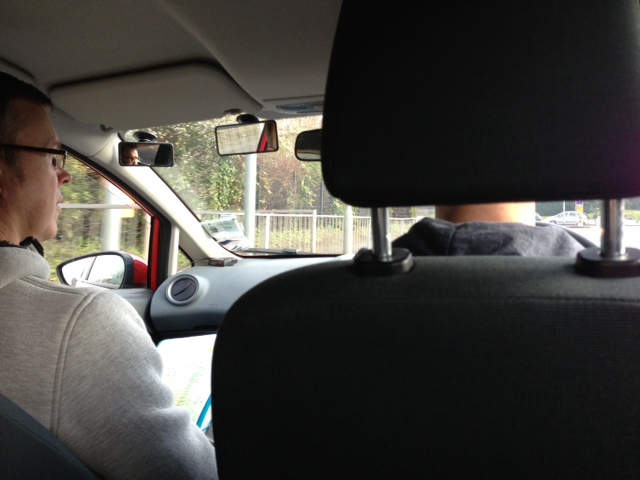 Trials are due to be carried out to test the implications using 1000 learner drivers across the UK. The current independent driving section of the driving test could be extended from 10 to 20 minutes with participants asked to use Sat Nav instead of signs and diagrams.
Learners may also be asked one of the two vehicle safety questions while on the move instead of at the start of the test. This could involve asking candidates to show 'how they would operate the heated screen while driving'.
But is this a positive move for new drivers?
Despite frustrating many drivers, the Sat Nav does reflect modern driving conditions, ensuring that the learner drivers expand their learning and have the necessary skills after they pass a driving test.
RAC Foundation director Stephen Glaister said, 'We all rely on Sat Navs but they are not infallible and it is when they have led us down a dead end that we need to know how to do a three point turn. It's fine to add some aspects to the test but we should be cautious about removing the basics.'
The driving test has existed in it's current form for around two decades with only slight changes such as the addition of the independent drive being added in recent years. A DVSA spokesperson said, 'Any future changes to the test would be subject to a full public consultation'.
Let us know your views on the proposed changes as a learner driver or driving instructor that will need to adapt to change.
COMMENTS