How to cut the cost of learning to drive
H ere are some tips on keeping your costs down when learning to drive.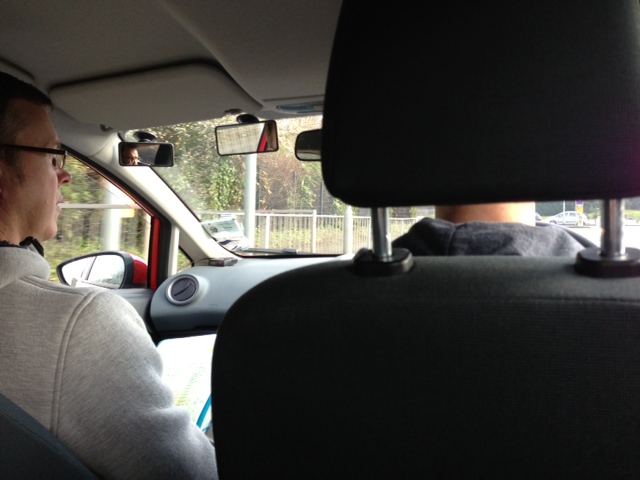 Learning to drive can leave a sizeable dent in your wallet but a little planning can save you a few pound, giving you more funds to put towards your first car.
How much does it cost to learn to drive?
When working out your budget for learning to drive, it's easy to consider just the price of driving lessons but don't forget that you've got more than just the lessons to think about.
You'll also need to factor in revision aids, licence application costs, plus the cost of the theory and practical tests.
So, even when you to pass your driving test first time, the reward of a full driving licence can cost upwards of £1,300.
Very simply that is:
· Provisional licence - £34 online, £43 by post.
· Lessons - £1,222*.
· Driving the Essential Skills book, Hazard Perception DVD and Highway Code - £30.00
· Theory test - £23
· Practical test - £62 on weekdays before 4:30pm, £75 otherwise.
Total cost of learning to drive: average £1,371*
(*based on: 1 attempt at each test and average amount of manual driving lessons)
Of course, the number of lessons you need, and the amount you'll pay per lesson, can vary depending on your circumstances.
According to the Driving and Vehicle Standards Agency, the average learner driver needs 47 lessons and 22 hours of private practice before they pass their test.
So how much are driving lessons? Driving lessons costs can vary between £20 and £30 — Karen's School of Motoring manual lesson price of £26
Make sure you compare driving lesson prices before committing to make sure you're getting a good deal.
How can I cut the cost of learning to drive?
The more money you can save on the lead-up to your test, the more spare cash you'll have once you pass. With that in mind, here's how you can save a few pounds:
Pass first time - even if it takes you longer to do so
Yes, you're eager to rip up your L-plates. But if you jump the gun and take your test before you're ready, you could be lining yourself up for a fail and further expense.
In addition to having to take extra lessons between tests, you'll have to pay to re-take the test itself, which can be an expensive business.
The extra time you spend on lessons to make sure you're ready for the test could save you money in the long run.
Look for introductory offers on lessons
If you're just starting out, make sure you take some time to shop around for the best deals on lessons.
A number of driving schools offer reduced rates for introductory lessons, and some may even offer them for free.
However, never let low prices mean you compromise on the quality of the lesson. Where you can, it's best to go with a qualified and approved driving instructor with a good reputation.
Avoid switching between driving schools with low prices as you may cover old ground each time.
Block book lessons where possible
Paying for your tuition on a lesson-by-lesson basis could cost you more so consider. booking lessons in blocks, with a block of 10 hours being standard.
Block booking could save up to 10% off the cost of your lessons, which is a considerable saving though make sure you're comfortable with the driving instructor before committing.
Accelerated driving courses — where you learn to drive in a shorter amount of time — can work out cheaper. These courses involve more lessons a week over a short time, so it's worth discussing with a course advisor before signing up.
Practice makes perfect
The more you can practice behind the wheel, the fewer lessons you may need before you're ready to tackle the test - and the less it'll cost you to do so.
If you've a friend or family member who's suitably experienced, have them sit with you while you practice between lessons.
You'll need to make sure that you're both insured to drive the car you're using, though.
Put the effort in
It may sound ridiculous but too many people take driving lessons when it's not the most appropriate time to learn.
Consider what else is going on in your life, studying, raising children or work commitments can affect your ability to learn and therefore the consequences are wasting money.
Learning to drive should be a two way process, whilst the driving instructor makes the commitment to the student, the student needs to apply themselves wholeheartedly, without reservation or responsibility.
Learn the theory before and whilst you learn
A handy way to speed the whole process up is to get cracking on your driving theory before you even have your first lesson.
Instructors will likely go over the fundamentals of driving and the Highway Code with you during the lessons, so having prior knowledge of this will help make you a better driver in less time.
During driving the lessons, much of the early lessons are taken up by the theory side, so if you've already covered that then it will save you time and cost you a lot less.
Importantly, those that do prepare like this tend to learn a lot better.
0 Comments
Comments have been switched off for this post!