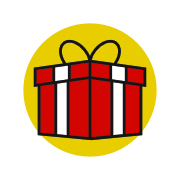 Gift vouchers can be purchased in multiples of £10.00 and can be used as part/full payment towards any of our driving courses.
The best gifts surprise people long after they are opened.
Driving lesson vouchers are a gift of freedom that will last a lifetime so why not arrange a course of driving lessons for someone special.
Gift Vouchers are an ideal gift for Christmas, Birthdays, passing exams and are valid for 1 year from the date of purchase.
Simply select a voucher for the appropriate gift amount, vouchers will be emailed to your chosen address for free OR for £1.99 these can be sent in the post.
Where possible Contact us on 01268 728269 at least a week before you require the Gift Voucher to allow for postage.
---
Please note our Voucher Terms and Conditions

Gift vouchers may be redeemed with participating driving instructors.
Vouchers may be exchanged for any Karen's product or service - unless otherwise stated.
Vouchers are valid for 12 months from date of issue.
Vouchers are Non Refundable.
Original voucher must be presented.
Karens accept no liability for vouchers lost or stolen.
Karens reserve the right to refuse any vouchers which are damaged, altered or defaced.
Vouchers will only be accepted bearing a serial number.
Voucher cash redemption value 0.0001p.
Only valid in participating areas, including but not exclusive to; Basildon, Brentwood, Chelmsford, Grays Thurrock, Hornchurch, Romford & Southend. Please contact our office for confirmation of area.
Lesson prices vary depending on selected preferences.
Vouchers purchased with credit cards which have had payment reclaimed or cancelled will be invalidated.