Manual Driving Lessons
From £24 Per Hour
CORONA VIRUS COVID-19
Following the announcement on 23rd March 2020 from the Prime Minister, all driving lessons provided by Karens School of Motoring are to be suspended.*
We understand the need to stop the spread of this terrible virus and would like to assure all students that as soon as free movement is once again allowed, your instructor will continue with your lessons.
All of our office staff are now working from home and are still available to take your calls.
We understand there will be a very high demand for instructors once this crisis is over and will be keeping a waiting list for students whom will want to start lessons at that time. Lessons will be allocated on a first come basis with pre-existing students taking priority.
Now is a great time to get revising for your theory test as there will again be high demand for tests once the centres are re-opened.
As always, our students and instructor's safety are paramount. Keep safe and stay home. The sooner this virus has gone, the sooner we can all get back to normal.
*In some extreme cases Critical Key Workers may be able to take their tests sooner. Please check on DVSA website for up to date advice.
Give us a call!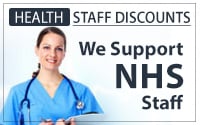 Driver Theory Test Training
If you are looking to pass your theory test to help you on your way to become an independent driver then look no further - visit Theory Test Training